Contest Deadline: Friday, March 18, 2023 @ 4:30pm
Location: UT-TSU Shelby County Extension Office
The 4-H Piggy Bank competition is available to all 4th-12th grade 4-H members. Members create, build and design a piggy bank with a theme focused on saving money.
4-H'ers (Grades 4 – 12) can create and submit their very own Piggy Bank to help promote the importance of financial education and being prepared for the future. Yes, CLOVERBUDS (Kindergarten-3rd grade) can enter this contest!
Create a Piggy Bank that is unique and has personality. Give your Piggy Bank a theme! It can reflect your own personality.
Your Piggy Bank does not have to be a traditional pig; it can be ANYTHING, such as a princess pig, clock, barn, camo.
You may decorate your Piggy Bank with paint, sequins, glitter, paper, milk cartons, coffee cans and just about anything that will help make your Piggy Bank unique.
Be sure your Piggy Bank is able to be transported without falling apart; nothing fragile.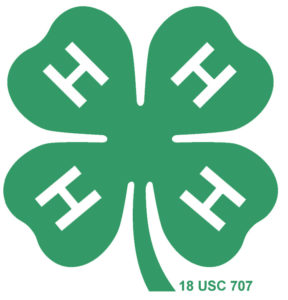 Contact Information
Tim Roberts
tim.roberts@utk.edu

Michael Owen
mowen@utk.edu

Kelly Ravlija
krav@utk.edu
Kyla Szemplinski
kszempli@utk.edu
Guidelines for the Piggy Banks
Your bank can NOT be bigger than 12 inches by 12 inches by 12 inches! Make sure to measure it!
The Piggy Bank Entry Form must be taped to the BOTTOM of your Piggy Bank. Entry forms are found in the back of this yearbook.
It does not have to be in the shape of a pig!
It must have an opening to put money in, and a way to take money out without breaking or destroying it.
Only one entry per member!
You cannot simply buy a bank and decorate it.
4-H members must be able to carry their own bank.
Your bank can be as creative and different as you want it to be!
Use any supplies as you want! (paint, sequins, paper, stickers, fabric, felt, lace, etc) Piggy Banks must not be created with or include GLASS.
Make sure to attach the Entry Form (found below) to your bank on the bottom or back.
Do not turn your Piggy Bank in with money or currency in it.