TO SIGN UP…
Fill out this individual registration form: https://forms.gle/esL3gX5jugKw9bKQ6
Walk Across Tennessee is an 8-week walking program designed to encourage friends and family to join a walking team and walk as many miles as you can. We want to encourage you to make a team goal to walk 500 miles (the length of Tennessee) over the course of the eight weeks. Start date is April 1 and the end date is May 28.
Teams are made up of six people. There is no age limit. Anyone can participate. Youth groups, bible study groups, athletic groups, businesses, or just a group of friends! Do you have a small group at work? No problem. Join forces and combine employees. However, a participant can only join ONE team.
This is intentional exercise, NOT counting steps OR routine daily activities. You can incorporate aerobic, strength, balance, flexibility and weight bearing exercises to help you balance out your eight weeks. Activity/mileage equivalent options are provided below.
PRIZES
At the end, the winning team who has walked the most miles will receive a $25 gift card to Fleet Feet and the person who has walked the most miles will win a pair of running shoes from Fleet Feet. Once entered, you will also receive stretching bands, a pedometer, a water bottle, and hand sanitizer along with also being entered in a raffle to win a FitBit.
RESOURCES
​Captain's Log​ (Print this log for your use)
Individual Mileage Log​ (Print this log for your use)
Mileage Conversion Chart​ (Print this chart for your use) Mileage Calculator​
RESULTS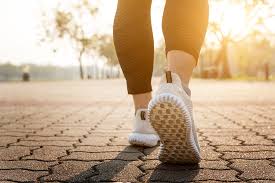 Enrollment will close March 31.  For more information contact Olivia Cantrell by email at ocantre1@utk.edu or call the office at (901) 752-1207.
WHERE TO WALK