Join the fun! Presenting a demonstration gives you a chance to share what you have learned. In a demonstration you should both show and tell how to do something related to your 4-H project. Be sure it is a teaching moment! Demonstrations are for youth in 4th through 12th grade.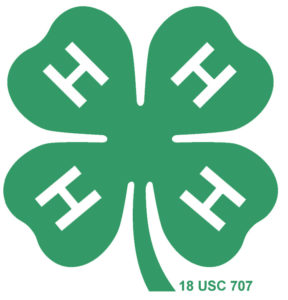 Contact Information
Tim Roberts
tim.roberts@utk.edu

Michael Owen
mowen@utk.edu

Kelly Ravlija
Krav@utk.edu
Kyla Szemplinski
kszempli@utk.edu
Guidelines to Follow:
Fourth and Fifth grade members MUST do individual demonstrations (no teams).
No live animals or babies are allowed in the demonstration. No lava lamps, volcanoes, "gak" or "goop", simple sandwiches, slice and bake cookies, or paper-folding (origami) crafts for your demonstration.
Both posters or slides and project materials must be used in a demonstration along with the spoken script. No video!
The demonstration should be between three and five minutes long.
A good demonstration has three main parts:
1. Introduction: Use a catchy title and give an opening statement to let your audience know what you are demonstrating and the purpose of your demonstration.
2. Body: Show and tell your project step by step. Plan this part first.3. Summary: Briefly restate the main points of your demonstration. Be sure to show the finished product. Give the source of your information
Steps In Giving A Demonstration:
Planning
Choose a simple idea from a 4-H Project with which you are familiar
List steps involved in the demonstration
Outline an explanation to go with the steps
Make a list of all materials and equipment needed
Preparation
Secure the necessary materials Make a minimum of 3 posters (not tri-fold boards) OR slides (PowerPoint or Google Sliddes) to illustrate your talk:
Title Poster or Slide
Supplies Poster or Slide- or list of ingredients or materials
Directions Poster or Slide – or steps to follow
Posters or Slides should have letters and pictures large enough to be seen across the classroom:
Letters on title should be 2-3 inches high. Letters on other posters or slides should be around 3/4 – 2 inches high.
Block letters are easiest to read. All letters on one poster or slide should be the same color for ease of reading.
Posters or Slides may be on white or colored poster board but MUST be 14 x 22 inches in size (1/2 of poster board). Use dark colors on light background and light colors on dark background for contrast.
Prepare demonstration according to your plans, make sure your information is correct!
Remember time limit: 3 to 5 minutes
PracticePresentation
Check and re-check to make sure you have everything you need.
Remember to speak slowly and clearly. Be yourself!
Smile! Look at your audience whenever possible.
Keep your working area neat and clean. Remember to keep all bowls, boxes, etc.to the side of you and "work" in the center. Have towel ready for any messes.
Remember not to mention any commercial brands or store names.
Tell your source of information.
Conclude with your title poster and a finished product if you have one.
Ask for questions after the conclusion. Answer as well as you can. If you do not know the answer, admit it and promise you will try to find that information.