Date: January 31, 2023 @ 6:00 P.M.
Location: Agricenter International
B-Wing (7777 Walnut Grove Rd.)
Registration: 5:00 P.M. to 5:45 P.M.
Contest Starts at 6:00 P.M.

Learning to be a good public speaker is something that will be useful throughout a 4-H member's lifetime. Good public speakers are made, not born.The necessary skills associated with being a good public speaker have always been an important part of the 4-H experience and 4-H clubs are encouraged to foster a positive, learning-oriented environment for youth regarding this subject. 4-H'ers will give their speech during their January 4-H club meeting. Winners of the local contests will be invited to participate in the County contest.
4-H'ers who participate in Public Speaking can expect to:
Develop skills for communicating about real issues to real audiences.
Learn how to organize and prepare a speech.
Develop speech delivery skills.
Learn how to present themselves to others.
Develop self confidence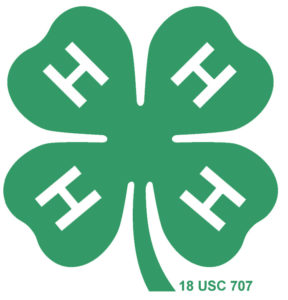 Contact Information
Tim Roberts
tim.roberts@utk.edu

Michael Owen
mowen@utk.edu

Kelly Ravlija
krav@utk.edu
Kyla Szemplinski
kszempli@utk.edu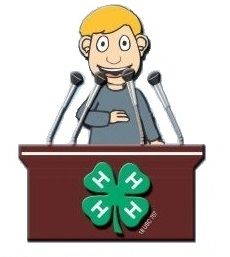 Please follow the same rules and guidelines as found below. The same grading criteria will also be used.
***All 1st place winners will be given the opportunity to advance to the Western Regional Competition (Grades 9-12) scheduled for Tuesday, February 1st or the Southwest Area Sub-Regional Competition (Grades 4-8), date to be arranged.
11th and 12th grade will also deliver an extemporaneous speech, details will be sent participants.
Guidelines for the speeches
Must have an introduction, body, and conclusion.
Props or posters are not allowed.
Participants should use index cards, have good eye contact, speak loudly, have good posture, and not go over the time limit.
The speech can be on any topic however 5th – 12th graders must mention 4-H in their speech.
Time limits by grade level:
4th Grade: 1 ~ 2 minutes
5th Grade: 2 ~ 3 minutes
6th Grade: 3 ~ 4 minutes
7th Grade: 4 ~ 5 minutes
8th Grade: 4 ~ 5 minutes
9th Grade: 5 ~ 7 minutes
10th Grade: 5 ~ 7 minutes
11th Grade: 5 ~ 7 minutes
12th Grade: 5 ~ 7 minutes
4th—8th Grade: You may choose your own topic. Examples such as: "My favorite __.", "A person you admire.", "A subject or topic you are learning about in school." Also, mention something about 4-H in your speech.
Note cards may be used, but NO visuals.
9th—12th Grade: All speeches must relate in some way to the 4-H member's experience in 4-H as well as something learned. It should also promote 4-H.
11th—12th Grade: In addition to the regular 4-H speech, you will be expected to deliver an extemporaneous or impromptu speech.
Speakers will be expected to dress appropriately.
Girls: suit, dress, nice top, modest skirt or pants, hair should be pulled away from face.
Boys: suit; khaki or dark dress slacks; nice, buttoned, collared shirt (polo or full button-down); tie (optional) ABSOLUTELY NO: jeans (blue or any color), athletic wear, action wear, t-shirts, sweatshirts,
head covering (hats, caps, beanies, doo-rags, bandanas…), shorts, flip-flips, sandals, open toe shoes.
Other Pointers to Give a Good Speech
What not to Do Pointers
What not to Say Pointers